Who we are
Welcome to the website of Ignaczak Kacprzak Gniadek Tax Office.

The company was established in 2000 as the crowning of many years' experience of Stanisław Ignaczak, Andrzej Kacprzak and Paweł Gniadek. From the very beginning, our main focuses were the self-improvement and appointing the best experts as our employees. The main goal of all these activities has always been constant and unchanged - customer interest. We have rendered our services to enterpreneurs from all over the world, from Taiwan to Chile, from Sweden to Portugal.
We provide comprehensive advisory, accounting and payroll services. Thanks to combining many years of experience with broad professional knowledge, individual approach and knowledge of the specificity of Polish tax system, we can offer you marketwide, unique and innovative products.
We hope for our Customers to view us as competent and friendly advisors who will not avoid troublesome and untypical situations. We want our Customers to know that we will address any tax-related problem they may encounter, give advice and try to find a solution.

IKG: Innovative. Knowledgeable. Global.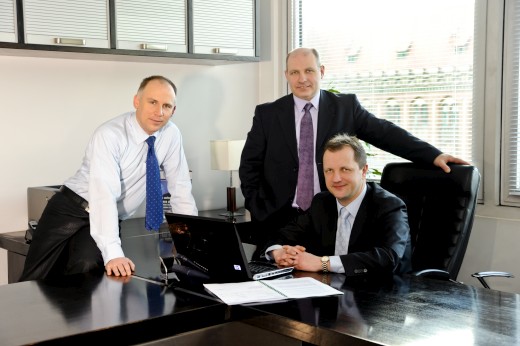 photo: Andrzej Kacprzak, Stanisław Ignaczak, Paweł Gniadek
~ INFORMATION REQUIRED ON THE BASIS OF ART. 205 OF THE COMMERCIAL COMPANIES CODE ~
Company name:


Ignaczak Kacprzak Gniadek Kancelaria Podatkowa Sp. z o.o.

Registered office:

al. Niepodległości 22, 70-412 Szczecin

Register Court:

Regional Court of Szczecin,

17th Commercial Division of the National Court Register
NCR Number:

0000195523

Equity:

60.000 zlotys

Supplementary capital:

442.447,61 zlotys

TIN:

851-26-64-003